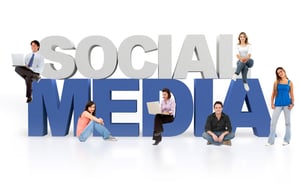 Thanks to social media, instant access to online communities is now easier than ever. Consumers can pull out their smartphone or computer, and engage in a live stream of worldwide events, participate in online group chats, and scroll through their newsfeed to see the must-know happenings. Businesses have a platform to deliver engaging content about their services and products, and with the right social media strategy, can make a post go from hundreds to millions of views within minutes. Even though social media didn't take off until the early 2000s, it follows a principle that has been around much longer: sharing is caring.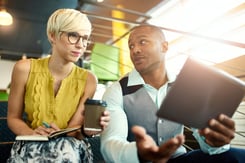 "Did you just see that?"
Think about something that everyone across all social media platforms does: looks at what others are doing. Whether a person hits a retweet or share button, or sees something on their mobile device and shows it to a friend, the content is being shared quickly. Suddenly, conversations in-person and online between friends, family members, coworkers, and even strangers begin with, "Did you just see that…" followed by a mention of what social media platform the content was seen on and a lead into an exhilarating story.
Social media users are curious and attentive to their online surroundings, spending an average of 2 hours and 22 minutes spent per day. Earlier names like MySpace, Friendster, and Six Degrees provided an earlier glimpse into the social media world, in which more relevant platforms like Facebook, YouTube, Instagram, and Twitter have expanded and capitalized on. This has been huge for businesses who are looking to thrive and increase their exposure. 91% of businesses in the U.S today use social media for marketing purposes.
Social Media for Your Business
Social media covers the three C's: communication, connection, and community. All three go hand-in-hand.
Communication is put out on a platform via text, image, or video.
Connection to the social media network is made once the communication appears on the newsfeed.
A community is formed after connection to content is made.
The ultimate goal for businesses is to create and retain a community. That first means understanding how to communicate with your audience and create engaging informative content.
Think of the buyer's journey

The buyer's journey consists of three stages: awareness, consideration, and decision. Let's apply to it how social media sharing can help retain your customers and bring new ones in.
Create brand awareness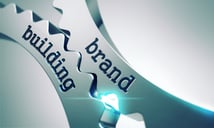 Think of a social media post as an introduction to a business's brand. The ideal situation is that a consumer immediately connects with a post and bam! They follow you, browse your site, and convert. HubSpot, a leading developer and marketer of software products for marketing and sales, found that only 19% of buyers want to connect with a salesperson during the awareness stage of their buying process, when they're first learning the product.
*Maven Pro Tip: Treat your social media accounts like a lead. Do you give up on leads when they are unsure? No! You give them some time, follow up to see where they're at, make sure that they have all the information, and stick with them throughout the process. Continue to share relevant and informative content on a regular basis, and show off how your latest developments are what they need. This is something we do and do well for our clients so please ask for help if you are unsure how to go about treating your accounts like little lead generators!
Be the best option
In the consideration stage of the buyer's journey process, customers are researching all options, looking at similar brands and deciding which is best. How exactly do you stand out in the competitive marketplace?
According to Sprout Social, the most common reason why consumers reach out to brands on social media is because they have a question. Excel at answering these questions in an accurate and timely manner with the right resources, and think about ways to make the product/service as clear as possible to the targeted demographic.
*Maven Pro Tip: Keep in mind that your existing clients words are equally important as yours. Encourage customers to share their experiences on your Facebook page. After all, positive reviews make 73% of consumers trust a local business more.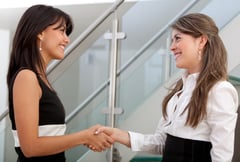 Make a lifelong customer
The decision stage is the final stage of the buyer's journey, which means the customer is making the decision whether to purchase or pass. If they purchase after seeing a social media post or ad, then all your hard work paid off! Yet, that doesn't mean that you're done nurturing them. Make them an official member of your community by sharing where else they can connect with you (other social media platforms, websites, in-store, etc).
Maven Pro Tip: 93% of customers are likely to make repeat purchases with companies who offer excellent customer service. Work with your sales team to define what good customer service means and how you want to implement it in your business model.
What you post online matters
We'll end with one final Maven Pro Tip: the social media content you put out there matters. It reflects your business and what it stands it for. Make your posts count, and create something worth sharing with the billions of social media users.