With each days passing, videos are becoming more and more compelling. For instance.. did you know that the equivalent to 300 hours of video is uploaded to YouTube each minute?? 300 hours worth .. in 1 minute!! Facebook now sees 8 billion average daily video views from 500 million users, Snapchat users watch 6 billion videos every day.
US adults spend an average of 1 hour, 16 minutes each day watching video on digital devices. 78% of people watch online videos every week, 55% watch every day.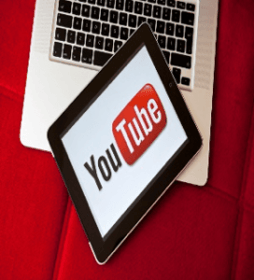 Starting to get where we're going with this?
According to 36 Fascinating YouTube Statistics for 2016 (Brandwatch)
300 hours of video are uploaded to YouTube every minute
There are 3.25 billion hours of video watched each month
More than half of YouTube views come from mobile devices
The average mobile viewing session lasts more than 40 minutes
The user submitted video with the most views is "Charlie bit my finger", with 834,956,899 views
On average, there are 1,000,000,000 mobile video views per day
In 2014, the most searched term was music. The second was Minecraft (most likely all my 6 year old)
9% of U.S small businesses use YouTube
You can navigate YouTube in a total of 76 different languages (covering 95% of the Internet population)
YouTube is the world's second largest search engine and third most visited site after Google and Facebook
On mobile alone, YouTube reaches more 18-49 year-olds than any broadcast or CABLE TV network
And get a load of this….PewDiePie, real name Felix Kjellberg, is the highest earning YouTube star. He has over 43 million subscribers, and last year earned $12 million before tax in 2015……. My kids have been pissing themselves for years over his guy… 12 MILLION DOLLARS, PEOPLE!!!
If you are a marketer who is trying to decide if online video is a good way to reach your audience, these YouTube stats should demonstrate the amazing reach that can be had using video.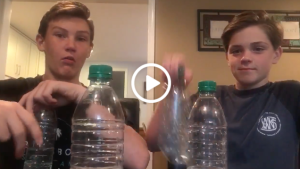 And listen ..no one cares that you think videos are haaaard and you don't like making them, or you don't feel comfortable doing them. Here is a video made by our 14 year old son and his friend, for fun. He did everything.. including background music, via his cell phone.
There is literally no excuse to NOT make videos. If you don't like how you look..get better lighting. If you trip over your words…keep reshooting. Change the angle, change the backdrop, edit in some intro music, and for the love of all things holy….know your material. Do not B.S. your way through a VLOG just because you're nervous. Did you see those statistics?? Your audience has seen some things.. Entertain them with knowledge..not bullshit.
You don't have to become the next YouTube sensation…. Trust me, good 'ol PewDiePie is NOT a sales and marketing professional. You are looking for new and interesting ways to engage with your audience. You and you alone possess a unique way to bring that information to your clients. Use that. Maybe you're funny? Maybe you can you can analyze data better than anyone else in your company? Maybe you just have a great video presence and people like to listen to you? You will never know until you do it…and keep doing it. That water bottle flip video of our son's did not happen in one shot …but the patience behind and the ingenuity of that video cannot be understated. Give yourself the patience and trust your ingenuity. And if you want help with your videos, be sure to reach out to us!
Lights, camera ……. ACTION!