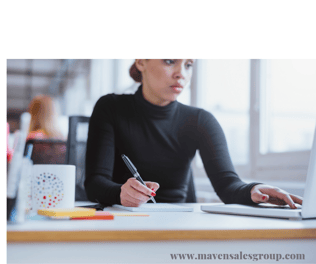 Social media is a must-have for businesses of any size. However, the inherent challenge of social media is keeping up with world of ever-changing algorithms, growing demographics, and varying industry trends. With all of these challenges lurking, social media management can easily become the snowball that finds the bunny slope, and quickly becomes an out of control avalanche. In other words, don't let social media management in a fickle environment overwhelm you. Instead, the following post will help you to overcome the most common struggles of social media for businesses.
Struggle #1. The Sheer Amount Of Users.
Twitter has 335 million users. Instagram boasts an impressive 1 billion users. Facebook has a whopping 2.23 billion users. What's more, all of the latter social media platforms don't show any signs of slowing down. The number of users is good for businesses; however, it can make it hard to stand out from the crowd. In fact, the "numbers game" is one of the most common social media management struggles.
Overcoming the struggle of a "numbers game."
Just because you are on social media, doesn't mean that your customers will find you. Instead, you have to actively tell your customers that you exist and have valuable things to say on your various social media accounts. If you want to attract new followers and prospective customers, then you need to start promoting your social media accounts to your loyal customer base. You can add social media icons to your website, blog, monthly newsletter, and email footer. In fact, the more you tell people about your social media presence, the easier it will be for them to a) find you, b) connect, and c) share your posts with their own followers. In this vein, don't get caught up in the numbers game. It is far more important to have a lower number of highly engaged followers, than it is to boast high numbers with little to no interaction. As a general rule of thumb, if you achieve between 10 – 20 percent engagement per post, then you are ahead of the game.
Struggle #2. Using Social Media To Only Focus On "You."
By its very nature, social media encourages us to talk about ourselves. However, customers don't want to hear all about you. Instead, social media is now the optimal platform for delivering exceptional customer service. Instead of waiting for businesses to call them back, or starting lengthy email chains with automated services, customers can turn to social media for a nearly instantaneous response. In fact, 54 percent of customers avoid calling or emailing customer care centers. Instead, the majority of customers prefer to use social media channels to address customer care issues. With this in mind, you have to overcome the struggle of seeming narcissistic (even if it's accidental in nature).
Overcoming the struggle of a "vain social media presence."
Instead of using social media to sell your business, products, or services, you should instead focus on helping people. By using your social media presence as an open place where customers can reach out with their questions, comments, and concerns, you can create the foundation needed to build trust and encourage loyalty. It is important to note that when it comes to customer service, consistency is key. You should establish a precedent for how long it will take you to respond to individual customers. In other words, don't respond in 30 seconds to one customer, but then take an hour to respond to another. To help you create consistency, you can turn your social media accounts into a niche community. The latter approach is especially helpful when it comes time to answer commonly asked questions. If your social media accounts are niche communities, then your loyal brand ambassadors will be able to help you answer new customer questions. Be sure to always thank your followers for sharing their expertise and insights with prospects and new customers. In conclusion, by engaging with your followers, you can avoid the "vain social media presence," while simultaneously developing real relationships and increasing brand awareness.
Struggle #3. The Ever-Changing Algorithms.
Just as Google seems to consistently change its search algorithms, so to do social media platforms adjust their behind-the-scenes algorithms. Don't become overwhelmed by the ever-changing algorithms. Instead, you can implement the following tactics to ensure that you continue to improve your brand awareness, even in the midst of platform changes.
Overcoming the struggle of changing social media platforms.
Read the latest news about each social media platform.
Stay on top of social media trends.
Use the right hashtags to increase your brand awareness.
Use vibrant visual aids to connect with users.
Remain consistent even in the face of changes.
In the face of ever-changing algorithms, consistency is the key to social media success. By remaining consistent, you can continue to drive brand awareness, even if the social media environment seems a bit fickle.
Social Media Campaigns Based On The Sales Funnel
Did you know that social media campaigns can be applied to specific areas of your sales funnel? In fact, if you want to achieve the highest ROI for your social media presence, then you should implement the following tactics.
Develop A Clear Strategy. -- If you don't have a clear end goal in mind, then your social media campaigns will never properly align with your sales funnel. Will your content guide prospective customers throughout the entire sales funnel? Will your content generate brand awareness? Is your content focused on increase traffic to a specific landing page? By answering the latter types of questions you can develop a clear strategy for your social media campaigns.
Prioritize Your Efforts. -- As discussed in Struggle #1, if you spread yourself too thin, then you will be unable to successfully complete your social media management tasks. Instead, you should prioritize your efforts based on the preferences of your target audience. In other words, if your audience is more engaged on Instagram, then don't waste time trying to push Facebook ads at an audience that isn't there.
Track The Right Metrics. -- The right metrics will depend on the type of social media campaign and how it aligns to your sales funnel. For example, if you are trying to increase brand awareness, then you should measure impressions and engagement statistics. However, if you are using social media ads to encourage followers to subscribe to your monthly newsletter, then you need to track the number of clicks, cost per click, and conversion rates. In short, the success of your social media campaigns should be measured against the corresponding stage of your sales funnel.
The Bottom Line: Social Media Management Is Made Easier With The Right Mindset
Humans want to belong. We want to participate in our chosen groups. Most importantly, we want to know that brands and businesses value our opinions. With these insights in mind, the key to social media management is adopting the right mindset. If you want to overcome the struggle of the numbers game, the vain social media presence, and the ever-changing algorithms, then you need to put your customers at the heart of your social media campaigns. By establishing real connections, you can increase brand awareness, encourage higher engagement levels, and inevitably generate more sales. In this vein, social media management in a fickle environment is made easier when you remain consistent in your posts and communication efforts.