No self-respecting sales development rep (SDR) has ever said, "I have enough business." Even those crushing their sales goals crave more, and it would be nice if it came faster and easier than most deals do.
Great news! Help isat your fingertips. A Customer Relationship Manager (CRM) acts as a sales assistant in a variety of ways. Utilizing a CRM amplifies the efforts of an SDR, maximizes time, and increases productivity. All of those positives add up to closing more deals and building greater revenue.
If you like what you're reading,read on forfive simple, actionableways a CRM can help increase your sales by next quarter.
Generates More Leads On the Front End
If your sales teamonly has a few leads, chances are good there will be few new customers, adding up to paltry new business sales dollars.A CRM helps manage your lead generation initiative. By integrating your CRM with your marketing software, such as Hubspot,your SDR team has access to theprospects whohave been reading your content, signing up and attending your webinars, engaging with your social media posts, and surfing your website. These insights point them in the direction of who to start a conversation with and thetypes of products that piquetheir interest. The higher lead generation tactics perform,and the more your sales development rep teamwork them, the quicker you will see your sales grow. All of this begins with a CRM.
Increases Sales Productivity
A robust CRM is similar to a magic wand;it seems to add hours to an SDR's day. When sales teams have leads qualified forthem, they save time on research and cold calling. When they already have information on the type of products a prospect is interested in, they save time on drilling down into their target's needs. When a lead is already familiar with your brand because they have digested your content and perused your website, the reps save time establishing their reputation. Finally, when each SDRneeds to report their performance to their manager, a much-detested task for most sales people, they can generate the information they need from information already in the CRM!
All of this time savings results in a surge in productivity so greatyou will think each memberof your sales team has asecret twin.

Prevents Sales from Falling Through the Cracks
See if this sounds familiar. During a sales meeting, you ask Tom for an update onthose two big prospects. Tom stares at you blankly, then stammers that one went with a competitor, and the other, uh, he hasn't called in a month. Why,you might ask? Because, even though Tom won't tell you this, he forgot. This is a potentially lucrativedeal that fell through the cracks.
A CRM is priceless in making sure this situation never happens. By setting up an accessible timeline of information, your sales team has all of their hot prospects in one secure place, and can easily follow up as needed. There is no losing their card, misplacing their email, or forgetting the decision maker'sname.
So, don't fire Tom. Just give him the tool he needs to work every single lead as hard and consistently as it can be worked until it comes to fruition.
Creates A Data Nirvana
Most people don't get excited at the mention of data, but they should! Information on leads and their needs and pain points is a treasure map to the chest of gold! Territory management is a breeze with a CRM'sability to search and segment prospects based on geographic location, industry, size, or positionin the sales cycle.As we mentioned above, gaining access through lead generation tacticsto knowledge about the prospect's interest sets up each SDR with a game plan of how to approach them, who to talk with, and what to say.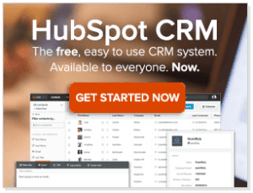 The important note here and a common misstep in using a CRMis to make sure your sales team is properly trained on and comfortable with your CRM. If they feel they don't understand how to input or extract information, they will say it takes too much time or doesn't help, but that's not the case. It's vital to provide thorough and ongoing training on how to get the most bang for your CRM's buckand help them see the value it offers in closing more sales, faster.
Facilitates Proactive Communication
Customer relationships are built on loyalty and trust, and this begins with communication. From direct client communication to behind the scenes relay of information from sales to marketing, IT, and customer support, a bridge for proper communication is essential. A CRM provides a single place where all parties can stay abreast of the sales cycle. Everyone involved in the process can view and log information to make sure they are doing their part to land the account. Addressing prospect questions and concerns and following up promptly is key to establishing loyalty, and closing the deal.
While some CRM's may seem expensive on the front end,there is no other option available to sales teams that directly support their efforts from so many angles. This is why we love what Hubspot is doing for the sales professionals. They are offering a free CRM to any business that wants to increase their sales, define a process, and create efficiencies. Sales leaders who implement this sales tool into their strategies and use them properly will see productivity rise, lead generation become more successful, and sales success grow.