As some of you who follow our social media pages may know we took a quick trip up to Boston for the day to meet with our HubSpot account managers and to work through some kinks we have internally. We are small business owners, it often feels like we work in a bubble. Most of what we focus on is the execution needed for our clients. Our own business often needs a pair of fresh eyes to critique it. That's part of the beauty in being a Sales Solutions Partner with HubSpot… we get many fresh eyes to help us.
But not everyone storms the gates, so to speak. We just said we were coming and they said…. OK! First of all, the fact that our account managers took time to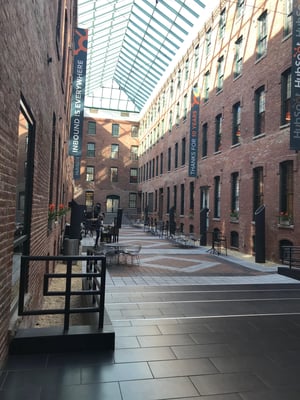 meet with us.. in their busy work day.. as they work with hundreds of other partners as well, is amazing in and of itself. But here is the real message I wanted to write about.
I was hesitant to go there. I've been in business for many years, I have taken time off, I have 5 kids, my Marketing degree feels practically archaic, I KNOW I am not the demographic in the offices at HubSpot. I was less than exited to have all of that in my face.
I was WRONG about that. Well the part about feeling like it was in my face and obvious anyway. From the second I stepped into those offices .... I knew it was different.
I immediately started to send pictures to one of our sons who is researching colleges. THIS is why you go to college and study Marketing. THIS is where you want to work. Just the beauty of the space made me forget all of the aforementioned concerns.
And then I met our account managers. My husband (and business partner) has been going to the HubSpot offices and INBOUND for the last 5 years. I knew he loved this place and these people. And now I know why. This company has people and a culture unlike any I have ever seen. Wanting to help is what they DO. In a genuine way. Any hesitation I had was completely unfounded.
These people are not only willing to help, they are incredibly knowledgeable. Just coming to the offices for a meeting isn't the norm …. But you would not have known that. It was like meeting friends ….friends with a great presentation all about our company and the things we have been working on internally. A presentation with incredible detail and thought behind the information.
Things we just could not see anymore because we work in it every day. Even more than that, it was authentic. There was a real feeling of getting the help we need, that I need.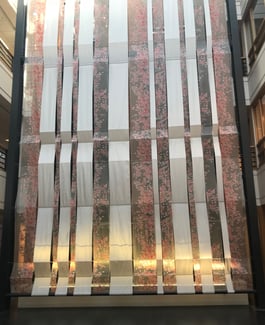 My husband may have been a fan before me but I doubt he could be a bigger fan than I am at this point.
Saying thank you doesn't seem like enough.
What they did for us is what they do for their partner companies every day. But for me, it was more.
There is no one else helping me navigate this territory. There is no other company that is bridging the marketing world I left with the world I find myself in now.
That is amazing and that is something that any company that needs that kind of connection should embrace.
I can't wait to watch this company grow and see all the amazing things they will do with and for their partners. They are unique, they are authentic, they are brilliant …… they are HubSpot.
(They should also be expecting our son's resume in about 6 years ) ; D