Movies like I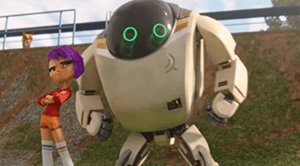 , Robot and Next Gen portray Artificial Intelligence (AI) as power-hungry robots. However, the latter portrayal couldn't be farther from the truth. In fact, AI is posed to not take over businesses, but to provide support to sales departments of all sizes, shapes, and industries. Not only will AI support sales departments, but it will offer the tools needed to transform them into innovative spaces.
How Will AI Transform Sales?
AI can help to transform the sales arena in five key areas. From automating mundane tasks to revitalizing the sales playbook, AI is set to help sales departments gain a competitive edge. In fact, as companies move away from the traditional sales playbook, AI might just be the tool that helps to redefine the tactics, metrics, and objectives that sales teams use to close their deals and achieve higher rates of success. If you want to embrace innovation, then you should use AI to transform your sales playbook in the following five unique ways.
1. Use AI to respond to market changes in real time.
When it comes to sales, nothing is quite as powerful as real time data. That being said, real time data that has been properly analyzed and instantaneously added into a sales playbook just might be even more powerful than the latter entity. The beauty of an AI powered sales playbook is that they are not only dynamic, but they are also capable of responding to changes in real time. What does this mean for sales departments? It means that they can more easily pivot, change directions, stay the course, or complete any other cliché that you can come up with to describe gaining a competitive edge. Through AI powered playbooks, sales departments can ensure that each and every pitch is customized and tailored to meet the potential client's specific needs.
2. Turn the average sales person into top performer.
It's a mistake to put off using something that will rapidly become your number one tool. In other words, if AI can help your average sales person become a top performer, than why aren't you already using AI? (You might be thinking to yourself, "well duh, I'm not using AI because I'm only just learning about it's impact now." If you're having the latter thought, then don't worry, by the time you're done reading this post, you will be excited to choose the AI tools that are right for your organization). In this vein, AI coupled with sales coaching can help you to transition your middle of the line sales persons into top performers. As we all know, when your entire orga
nization consists of top performers, then you are sure to achieve higher than expected growth rates.
3. Create customized sales playbooks for each opportunity and individual selling style.
Whether we follow a script or speak off the cuff, one thing is certain ... we all have individual selling styles. Fortunately, AI is here to help embrace your sales department's diversity, while at the same time encouraging each team member to have better than average results. Through an AI powered sales playbook, you can customize your approaches, tactics, and metrics to accommodate each sale associate's unique selling style. Through the latter tactic, you can optimize each pitch so that the tactics used properly align with the unique opportunity. Finally, you can leverage AI to adapt your playbook, so that it "becomes smarter" over time by learning what worked or didn't work for each type of opportunity.
4. Enjoy the gift that keeps on giving.
Contrary to the portrayal of AI in popular movies, AI is here not to take over, but to instead help your sales department become more effective in their approach to any and all types of opportunities. Due to its computing evolution, AI can still be adapted at a fairly low cost (when compared with similar technology tools). In this vein, it is important that organizations weigh the benefits of AI against its costs. For example, some early AI adopters have seen performance improvements by 100 percent within their sales departments. The latter good news shows that AI can help organizations build strong and productive teams who will enjoy a lasting advantage over their competitors who aren't leveraging AI. The moral of the story is simple, organizations should take advantage of the low cost (and high reward) of AI in the upcoming year.
5. Enjoy unparalleled insights into new opportunities.
It's no secret that sales departments across industries rely on data. Often times this data needs to be sorted and analyzed before it can be used to draw any helpful conclusions. With AI, the data can be more effectively understood, so that patterns can be easily identified, prospects can be properly sorted into the right level of the buying cycle, and new marketplace factors can be addressed to complete the sale. In short, an AI powered sales playbook offers the blueprint that sales associates need to make the sale or grow the relationship each and every time they pick up the phone, send an email, or otherwise communicate with a prospect or current client.
The Bottom Line: AI Is Often The Missing Piece Organizations Need To Gain A Competitive Edge
The moral of the story is simple, the future of sales will see an increased use of AI to gain the valuable real time insights needed to effectively connect with past, current, and potential customers. Not only is AI innovating the sales process, but it is also providing a formidable advantage for early adopters. Whether your sales department wants strategic analysis or actionable insights, AI is ready to enhance the sales playbook with innovations that will improve the success of your entire team.