About Maven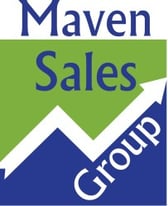 Maven Sales Group came about when a group of sales and marketing professionals was talking one day in 2015 at an AA-ISP event in Atlanta, GA. The topics being discussed were the lack of sales and marketing alignment and the large number of companies in both the B2B space as well as the B2C space that struggle to understand sales and marketing. Not only do they struggle to understand sales and marketing, but they don't fully understand their buyers or their own sales process.
This conversation led to another and to another and so on. Before long, Maven was born. There is a real need to solve the sales, marketing, and lead generation problem that exist for so many companies today. In fact, finding leads and selling them is tougher than it ever was before.
Today's sales teams are burdened with issues such as the lack of quality inbound leads, the lack of a standard corporate sales process, their sales cycles are getting complex and too long, and they face a myriad of contentious differentiation issues. The lack of true sales/marketing alignment is another stumbling block as well as other organizational challenges that include poor focus, and smooth, successful adoption of technology.
Considering that 68% of a sales rep's time is spent not selling, most salespeople have room for improvement when it comes to how they spend their time.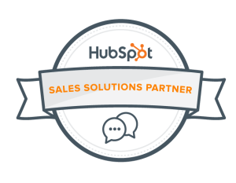 As a Hubspot Sales Partner, we can teach our clients a sales methodology that transforms the way their reps sell and matches the way buyers buy — all supported by a CRM built for modern sales teams and named an industry leader by G2 Crowd.
HubSpot's easy-to-use CRM is already integrated into a sales reps' daily workflows, and Hubspot is adding new features daily to make selling even easier. We have been known to change the way our clients do business. With our sales enablement technology, we can help your sales reps spend their day efficiently, meet buyers where they already are, and connect with new prospects quicker.
Maven Sales Group has the experience, business acumen, and entrepreneurial success to provide it's clients the following:
Sales Stack Consulting
Sales Process Review & Design
Sales Training / Speaking
Sales Playbook Development
Sales Strategy Consulting
Outsourced Sales Management
Sales Coaching
Whether it's a Sales problem or a leadership/management problem, Maven Sales Group can solve it through our strategic processes. We also know most of our customers come to us not knowing what it is that needs improvement, they just know they need more sales. Let's us do an assessment and figure out what needs to be strategically adjusted to meet your goals. If you want more sales and know that hiring more sales people is NOT the right solution, then we should talk!