The Cost of Growing Your Business

There are several ways to work with Maven Sales Group. We have Project Based Plans or Monthly Retainers that can help solve your sales problem. Below are the standard packages that we offer. A custom package can also be designed and executed. We are so confident in our pricing and delivery capabilities, we don't hesitate to publish our prices on-line!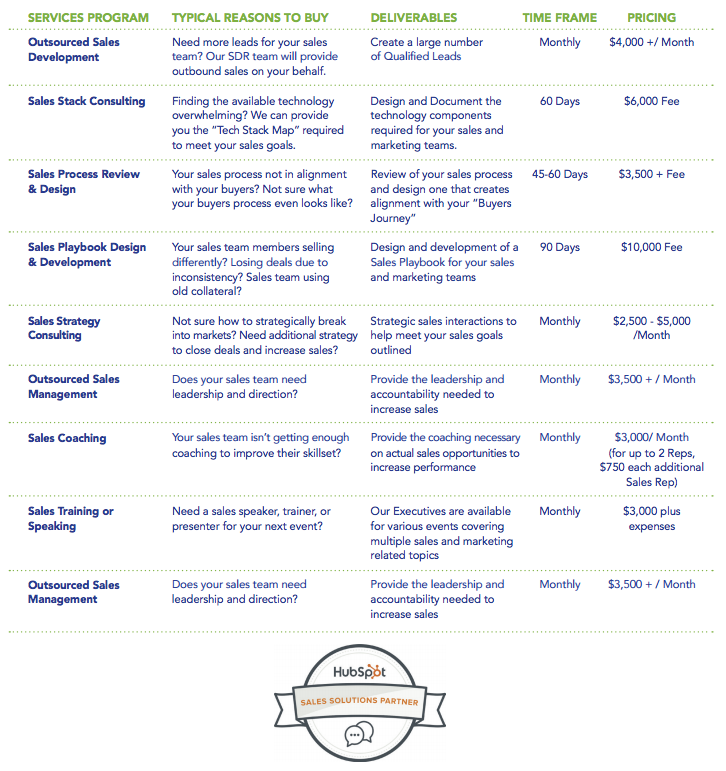 Want help increasing sales?
The first step to solving your problem is filling out this form!